Industrial Stormwater Quality Permit
Many everyday activities at industrial facilities have the potential to pollute storm water runoff.
Since storm water is not treated after it enters the storm sewer, it is very important to make sure that best management practices are in place to protect storm water quality. Many industries are required to obtain a state permit to discharge storm water from their facility.
The Texas Commission on Environmental Quality (TCEQ) issues and enforces these permits. Additionally, local municipalities, such as the City of Houston and Harris County have programs that enforce the TCEQ's industrial storm water regulations, as well as their own storm water regulations.
City of Houston Ordinances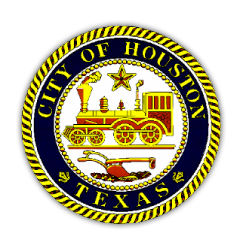 The Storm Water Quality Enforcement Group (SWQE) of Public Works & Engineering Department Right of Way Maintenance Division inspects industrial and commercial facilities for compliance. Inspectors may inspect or review records, reports, data, plans, or other documents related to compliance with storm water issues. In addition, an on-site evaluation ensures the facilities are not contributing illegal pollutants into the MS4.
With the adoption of the city ordinance in 2001, the SWQE group has the authority to issue citations and refer cases for state and federal investigations on those facilities that are not in compliance.
Fines for citation range from $250 to $2,000 per day for each offense. SWQE offers assistance to those that are not familiar with the rules and regulations pertaining to storm water quality. SWEQ works closely with federal, state, county agencies as well as other city departments.
Harris County Regulations
Harris County developed regulations that address industrial storm water runoff. Harris County Pollution Control Services Department enforces those regulations in unincorporated areas in Harris County.
In general, these regulations parallel state requirements, but there are some important differences.
First, facilities in the unincorporated area of Harris County that have a reportable spill are required to notify Harris County Pollution Control Services Department, in addition to other agencies it may be required to notify under state and federal regulations.
Secondly, certain types of facilities whose storm water runoff exceeds a benchmark or effluent limitation must notify Harris County Pollution Control Services Department within 30 days of the exceedance.
Upstream Environmental can help keep your site in compliance
Upstream Environmental can help keep your site in compliance:
By performing the quarterly inspections necessary by the Texas Commission on Environmental Quality (TCEQ.)
Prepare and submit all  paperwork required to the state
Handle the hazardous metals & benchmark water quality testing required
And analyzing the results to ensure they are within TCEQ's parameters.
Let our professional staff keep your industrial stormwater permit current and in compliance.
Please contact us for a free on-site inspection and consultation at (832) 447-9537.